Sports Betting on German Bundesliga Football
Sports Betting on German Bundesliga Football
Andy | United Kingdom | Tuesday October 30 2012, 10:09 | 0 Comments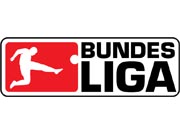 When it comes to football, there are a number of great leagues around the world and in Europe, there is a lot to get excited over. A lot of focus and attention may fall on the English Premier League and La Liga in Spain but there are many great games, teams, players and of course, betting opportunities in other countries. One of the most exciting football leagues in the world is the German Budesliga and if you are looking for exciting opportunities and plenty of value in the sports betting market, the Bundesliga is the place for you.
Bundesliga betting is great fun
With famous names like Bayern Munich and Borussia Dortmund battling it out for honours, there are some huge players and a lot of interest in these games. The crowds that watch Bundesliga games are high compared to the rest of Europe and TV audiences are high too. This means that there are plenty of betting opportunities for fans from all over the world. With the emergence of online sports betting, it has never been easier to place bets on football matches from different countries and you can experience the same betting markets for the Bundesliga as you would for any other major market.
This means that Bundesliga games are eligible for accumulator bets, the standard 12X bets and even the ever-increasing array of live in-play bets. Some online sports betting sites will even provide live streams of Bundesliga games so you can stay up to date with the action as it unfolds. Bundesliga football is also a great place to place Both Teams To Score (BTTS) bets so no matter what sort of football bet you want to place, the Bundesliga games can provide you with an added opportunity to be a winner.
The high level of performances from the German national team in recent major tournaments has placed a larger focus on the national league. This is inevitably followed up with interest in the sports betting market. There is a higher level of competition in the Bundesliga due to the way that the clubs are owned and managed, which makes for a more exciting league in many people's eyes. It certainly provides better betting odds and more ways to find great odds. There is a lot of exciting footballers and games in the Bundesliga and you will love the wide range of betting options that this league provides.
Would you like to know more about Bundesliga betting? You can click here to visit a site that has in-depth information on this subject, and by using a translator you will have no problem understanding the German language either.
No comments have been submitted thus far.